Dedicated Teaching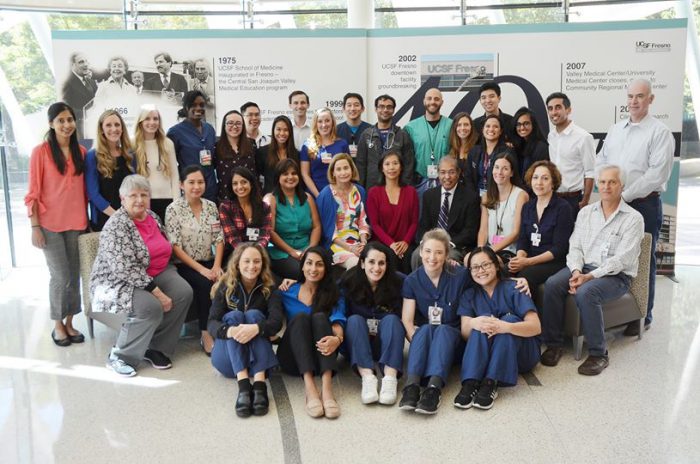 Morning report schedules
While in clinic, residents present evidence-based case discussions most days of the week, usually led by the clinic senior. This occurs from 8-8:30.
Our residents gather together from 8-8:30am most days fo the week. They present evidence-based discussions or other relevant teachings with guidance from the faculty.
Weekly Friday morning teaching for all residents – rotation of Journal Club, M&M Conference, Community Medicine, Case Conference and Adolescence Medicine
One afternoon per week is also spent dedicated to academic learning, including the primary care Yale curriculum, small group workshops, simulation training, didactic sessions from faculty, dedicated board review, monthly Collaborative Office Rounds with our Child Psychiatry team, community guest speakers, visiting faculty, faculty from other departments, and more.
Other Important Educational Conferences:
Monthly Perinatal Morbidity and Mortality Conference presented by Maternal and Fetal Medicine, Genetics, Neonatology, and other OB-GYN faculty
Monthly joint Pediatrics/Emergency Medicine morning conference, presented by one senior from each department regarding a case relevant to both departments
Monthly Pediatric Grand Rounds presented by a variety of faculty
Other Opportunities:
​​Regular interdisciplinary team meetings for inpatient services with professionals from psychiatry, social work, registered dietitians, physical therapy, speech therapy, nursing, pharmacy, case management, and more
Medical Spanish course from UCSF Fresno Resident Council
Simulation training in the UCSF Fresno Clinical Skills and Simulation Center 
Mobile HeaL Unit – to improve access to healthcare for those unable to travel to the clinic for vaccines and screenings, working in conjunction with other healthcare professionals - Mobile HeaL
Health Equity Lab – collaboration with other departments to help address a wide variety of health inequities in the Central Valley
Teach for UCSF Fresno – Enhance teaching skills through a variety of courses and tracks; opportunity to obtain the Teach for UCSF Certificate; particularly useful for those interested in fellowships, academic medicine, or simply improving their skills.  
Intern Boot Camp – New Resident Orientation
UCSF Fresno Resident Council