Global Emergency Medicine
The UCSF Fresno Department of Emergency Medicine is excited about global health opportunities.  We are proud of our residents who have undertaken global health activities.
Nikhil Ranadive traveled to Accra, Ghana to attend the African Conference on Emergency Medicine (AfCEM). AfCEM is a conference hosted every two years by the African Federation for Emergency Medicine (AFEM), Africa's regional emergency medicine professional society. He specifically presented on "next steps for emergency medicine to enhance preparedness and protect health in a changing climate", which was based on a scoping review of the literature conducted in collaboration with researchers from the University of Cape Town and the University of Colorado. He also convened meetings with research collaborators from AFEM and other institutions across the content in preparation for an upcoming study regarding expert consensus guidelines on the development of climate-resilient emergency care systems in Africa.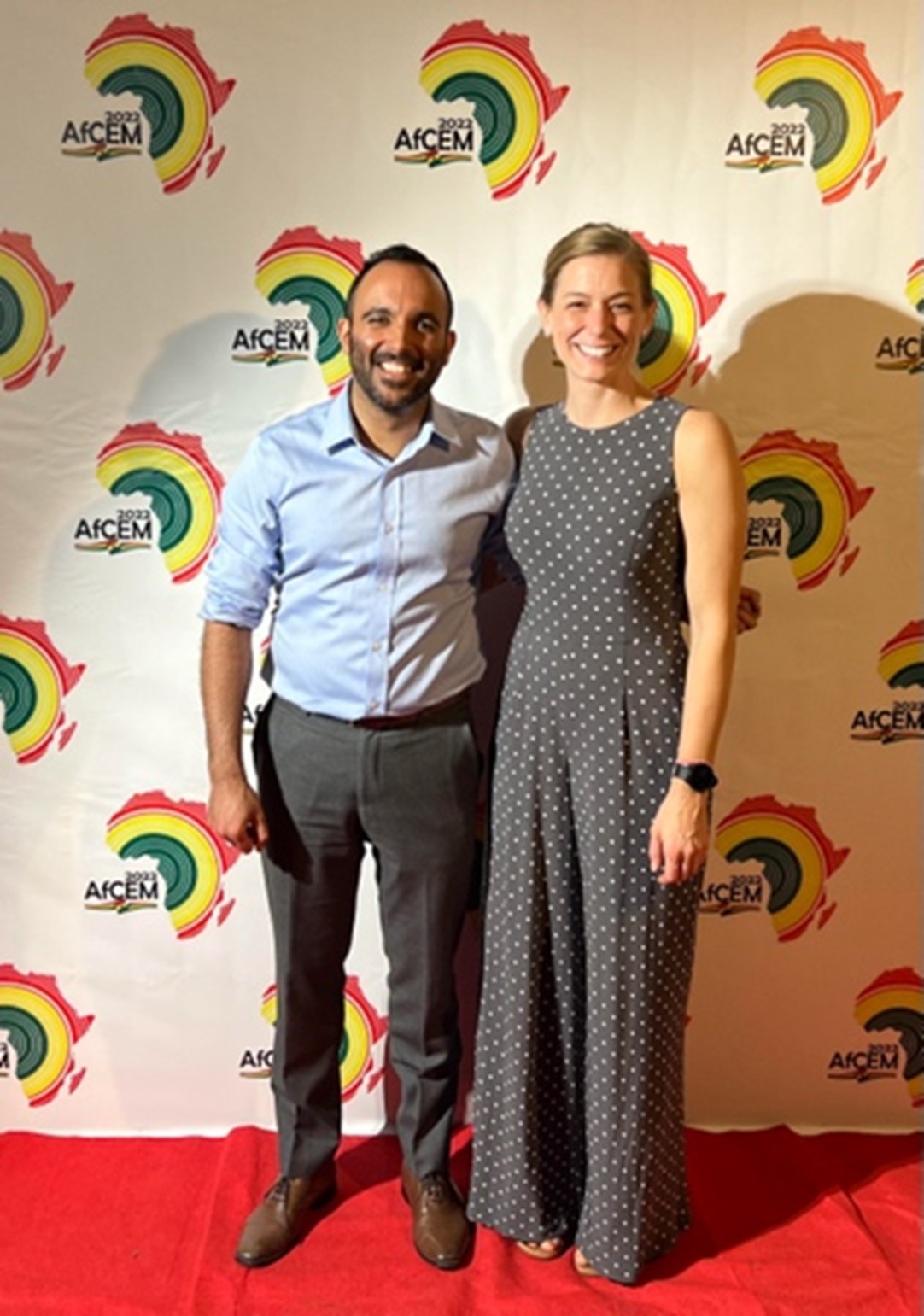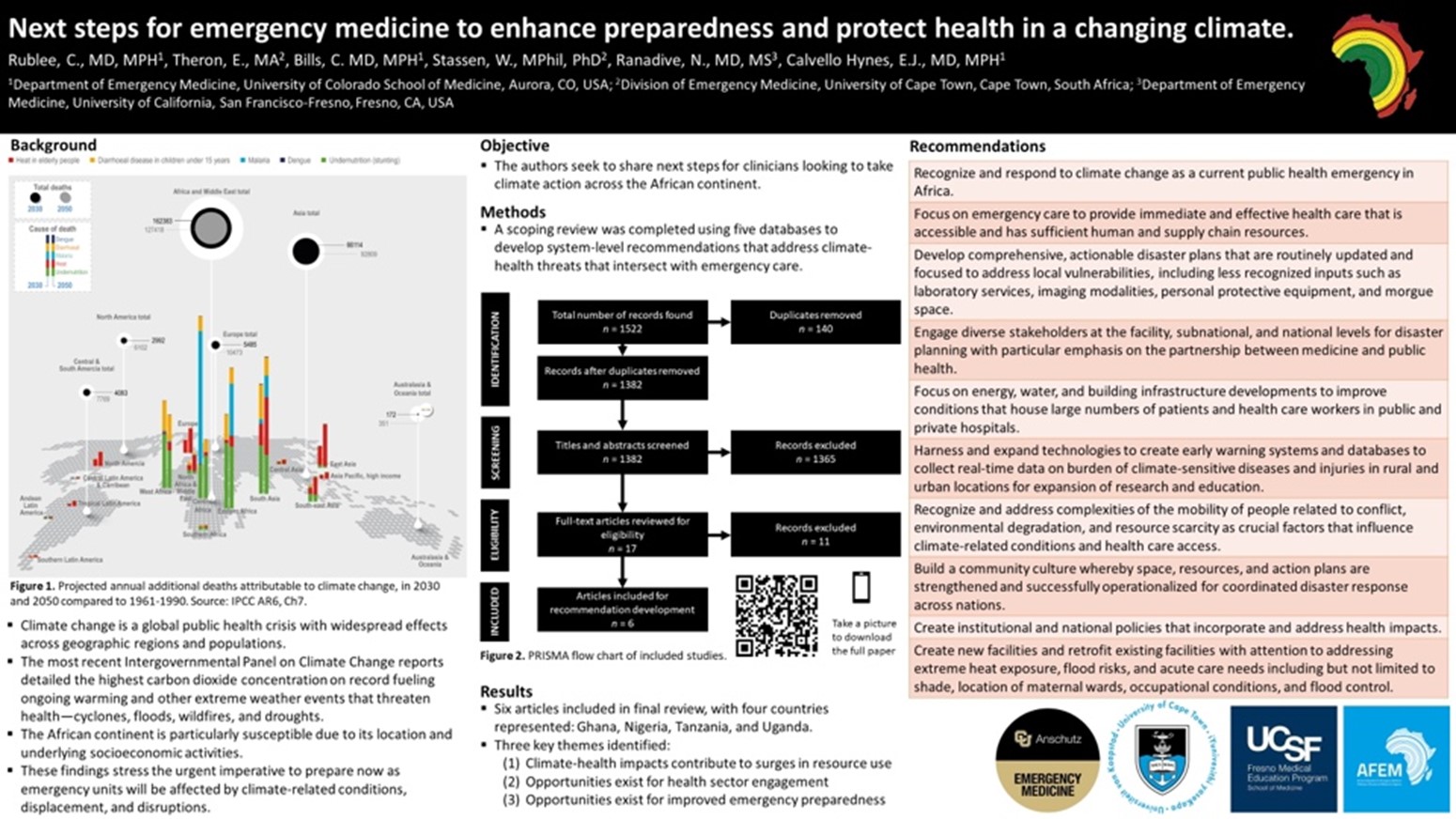 ---
Jesus Martinez traveled to Guatemala City, Guatemala, to attend the Segundo Congreso de Medicina de Emergencia.  He met with local leaders and residents in emergency medicine.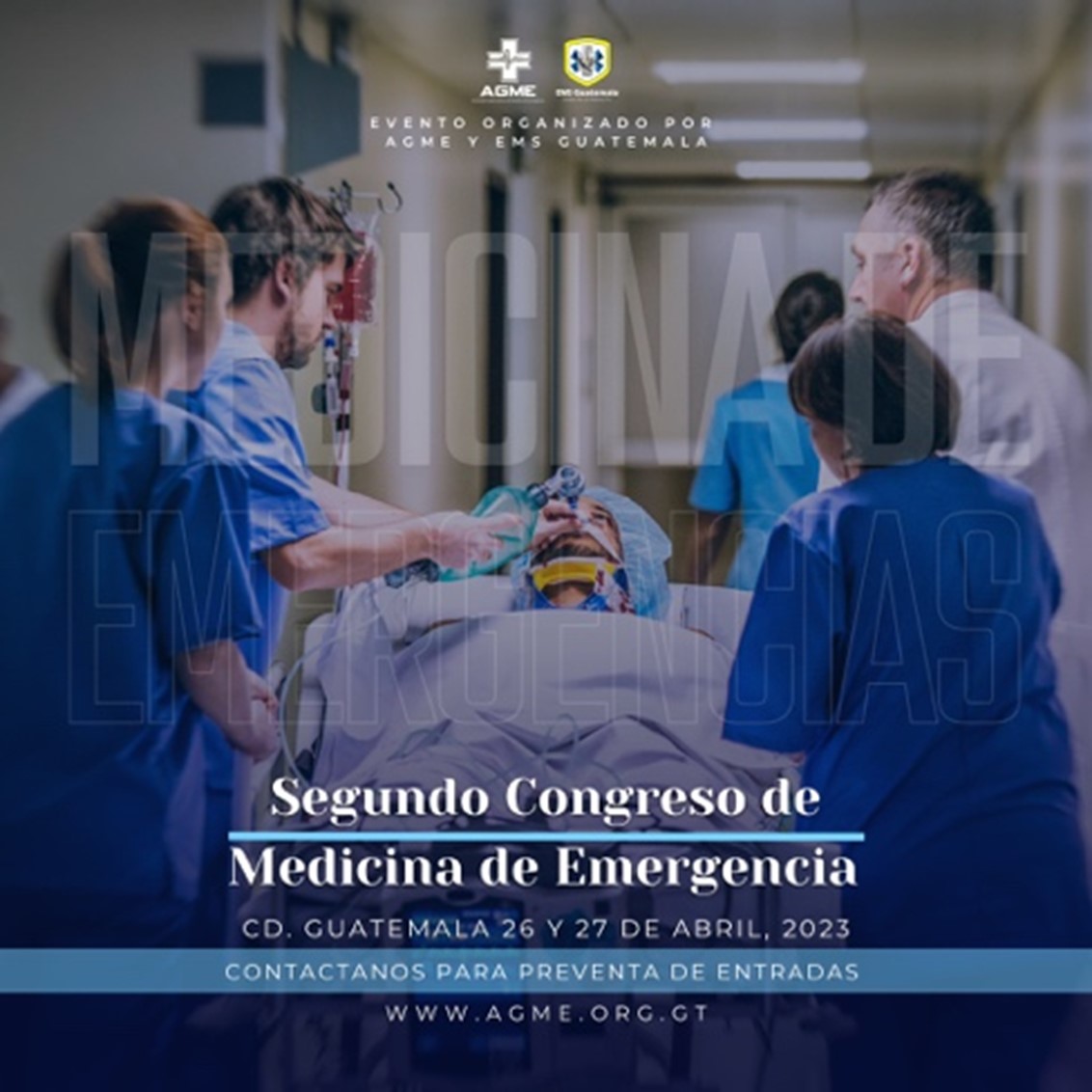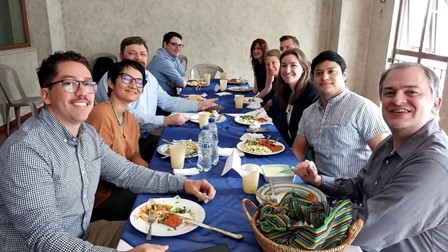 Past Events
Disaster Logistics and Cholera Relief in HAITI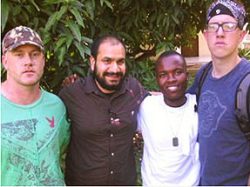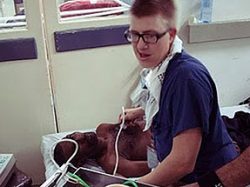 Dr Rais Vohra has been to Haiti twice since the January 2010 earthquake. The first time was with the International Medical Corps, about 2 weeks after the earthquake. He returned in September with Chief Resident Dr Cameron Jones, who is now an ultrasound felllow.  Shortly thereafter, Dr Nemo Caldwell (r4) travelled with a group of prehospital staff to provide additional support for cholera and earthquake related humanitarian relief efforts in Port au Prince.
Since their return, these three have continued to help coordinate medical relief efforts among the large international volunteer community by setting up a 503-c nonprofit group called Haiti Medical Aid Project. They have basically created "a craigslist for Haiti," bringing together people who have or need supplies/volunteers from all over the world. HMAP now has over 400 members and is growing each week.
Here is the HMAP facebook link:
http://www.facebook.com/groups/HaitiMedicalAidProject/
.
Earthquake Preparedness in NEPAL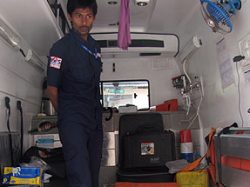 During a month-long EM elective rotation in Kathmandu, Nepal, R3 Casey Herreforth had the opportunity to explore a variety of emergency medicine settings.  She worked in one of the busiest emergency departments in the Kathmandu valley (Patan Hospital) and visited virtually every other academic ER in Kathmandu as part of an assessment of earthquake education and preparedness.  Seeing a variety of interesting disease and management of common disease in a resource-poor environment was an invaluable experience. She also spent time learning about prehospital care and became involved with Nepal Ambulance Service.  As part of her teaching and academic development activities with this amazing organization, she organized a traction-splint workshop and helped with prehospital protocol development and has continued to work towards advancing EM in Nepal by  developing an online video lecture curriculum for house officers and paramedics in Nepal and other developing countries.
Rais Vohra is also the ACEP (American College of Emergency Physicians) Ambassador to Nepal. In this role, he helped create an online network for clinical educators, NEMO (Nepal Emergency Medicine Organization). Rais is also a faculty mentor for a month-long global health curriculum sponsored by the University of New Mexico, a most unique rotation for about a dozen residents and medical students interested in developing world health.
We are also planning to continue the important work of basic EM education right here in Fresno, by developing an online EM curriculum which can be delivered via the internet to paramedics, clinicians and medical students in developing and low-resource countries. We hope that by creating a strong and sustainable relationship with Nepalese clinicians, we can help build a mutually fulfilling educational relationship among the faculty and trainees from both Fresno and Nepal.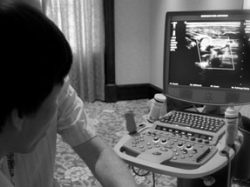 Dr. Rimon Bengiamin, one of our faculty and ultrasound director, has traveled to Vietnam twice to teach emergency ultrasound at the Emergency Medicine Symposium in Vietnam.  He plans to return for the next several years as part of an ongoing project.  Several residents have accompanied Dr. Bengiamin to lecture and help with hands-on teaching.  It has been an honor for him to witness the development and recent approval/recognition of Emergency Medicine as a specialty in Vietnam. Other Fresno faculty and residents who have travelled to VietNam include Hien Le, Larry Pham, Michael Burg, Manon Kwon, and Danielle Campagne.
Emergency Medical Systems in the NETHERLANDS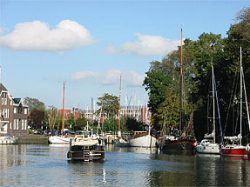 Resident Rotation
A one-month structured and supervised PGY-3 or PGY-4 resident experience is available at the OLVG hospital in central Amsterdam. Visiting UCSF Fresno residents have the opportunity to live in the vibrant city of Amsterdam while working in a healthcare system where EM is developing rapidly while defining its turf.
As of July 2009 approximately 8 UCSF Fresno EM residents have taken advantage of this opportunity.
Please contact Michael Burg (mic[email protected]) or Cameron Jones for further details.
ACEP Ambassador
Michael Burg is an ACEP Ambassador to the Netherlands and spent 16 months there during 2003 and 2004 aiding in the establishment of EM as a specialty in that country. He remains involved in the educational effort there and is a frequent visitor and lecturer at Dutch CME courses. Two other UCSF Fresno faculty members have been invited visiting lecturers at educational events in the Netherlands. We expect this strong UCSF Fresno involvement to continue.
Collaborative Research, Medical Writing and Presentations
Approximately 10 articles and textbook chapters have been collaboratively written and published by Dutch and UCSF Fresno Emergency Physicians. Additionally a variety of collaborative presentations have been given at international and national EM conferences. The opportunity for more research and writing efforts involving Dutch and UCSF Fresno residents and faculty remains constantly available.
Visiting Dutch Emergency Physicians
Several Dutch EM residents have visited our department for brief periods. Recently a Dutch Attending EP spent a one-month stint in our ED learning ultrasound with Rimon Bengiamin as his primary mentor. Upon his return home this physician was able to introduce ultrasound as an EM skill into the Dutch healthcare system. We anticipate that other Dutch Emergency Physicians will continue to visit our ED for additional skill acquisition.
Clinical Toxicology in ASIA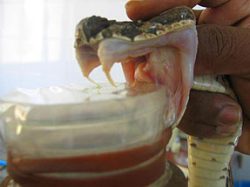 Director of Clinical Toxicology Rais Vohra completed his medical toxicology fellowship training in San Diego, and has since become involved in international toxicology education and research. This exciting and emerging subspecialty is focused on reducing the high global burden of illness from pesticide poisonings, overdoses, and snakebites. Notably, these problems are also well-represented in the agricultural, rural, and wilderness settings in California's central valley, so trainees from UCSF Fresno are especially well-suited to addressing these critical issues in toxicology around the world.
In his current role as the Co-Chair of the American College of Medical Toxicology's International Committee, Rais contributes to toxicology educational and research activities in Nepal, India, Sri Lanka, Thailand, Bangladesh, and Indonesia. He has visited and lectured in Sri Lanka, Nepal, Thailand, (China and India are upcoming), and continues to collaborate with clinicians from these countries.
He is also interested in innovative approaches to toxicology and emergency medicine education in resource-poor settings, and is actively developing several web-based resources towards this goal. He is an online tutor for a web-based Master's program in Clinical Toxicology sponsored by the Post Graduate Institute of Medicine at the University of Colombo, Sri Lanka. Rais is also designing an online toxicology curriculum/directory  to help connect like-minded emergency physicians and toxicologists from around the world.
A summary of his first visit to Sri Lanka can be found here: http://xnet.kp.org/permanentejournal/SUM07/SriLanka-toxicology.pdf There is plenty of room for resident involvement in Rais' many international projects.
Infectious Disease in THAILAND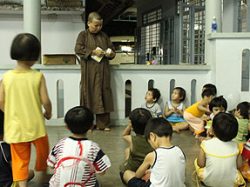 Prior to residency, Kevin Lunney (EM-R3) spent four weeks in Thailand. While there, he developed a border health initiative along the Thai-Myanmar border. He maintains connections to this unique public health  program through Mahidol University. Kevin has also recently returned from an exciting and flood-ridden time in Bangkok, Thailand where he was rotating at Mahidol University, renowned worldwide for their Tropical Disease Curriculum. While there, he spoke about  Travel Medicine in the Tropics for the 3rd International Congress on Tropical Pediatrics. He plans to work with current and former Fresno faculty to further develop a relationship with UCSF Fresno and the faculty at Mahidol University in Thailand as part of his Area of Concentration project and the Bangkok rotation at Mahidol University is available to future residents.
Zimbabwe, Honduras, Ghana, Bali and Beyon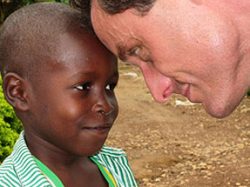 Kevin Lunney (EM-R3) has extensive experience in Zimbabwe in his role as a public health researcher prior to residency. He plans to return to that country in the role of ACEP Deputy Ambassador to help observe, assess, and improve the emergency medicine curriculum and education for this amazing nation.
HONDURAS and GHANA
Michael McCullough (one of our star part-time faculty members) merges his multiple interests in EM, International Health, education, business and the non-profit sector into a variety of successful ventures.  As he writes, "I operate a clinical internship in Honduras for pre-meds and medical students, and am currently creating a new non-profit for orphans in Ghana."  It is virtually impossible to keep track of his constantly emerging new involvements.  For UCSF Fresno EM residents and medical students, Michael brings access to his Rhodes, Ashoka, and Kauffman Fellows networks.  We refer you to his websites www.questbridge.org, www.beagooddoctor.org and to his email [email protected] for updates.
BALI
Our department has maintained a strong connection with the UCLA-Bali emergency medicine rotation, in which residents or faculty travel to Bali for one month to attend and observe in an urban emergency department in Indonesia. Eric Schmitt (EM-R4) was the last resident to do this rotation, in 2010, and Stacy Sawtelle (UCSF- Fresno faculty) did this elective as a chief resident while at UCLA. We are hoping that several more Fresno residents will choose this elective rotation through the UCLA International Medicine division in the coming year.
All of this is through the generosity and support of our wonderful department, CCFMG, and UCSF, and the guidance and advice of Dr Burg, whose work in the Netherlands is a constant inspiration to our group and beyond… indeed, he is still considered the "father of EM" in the Netherlands.
UCSF FRESNO Global Health Curriculum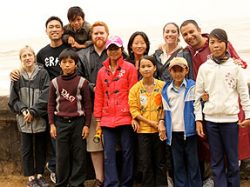 This multi-disciplinary work group and lecture series on International Health topics is open to all residents and faculty.  Recently presented topics have included:  Medicine Under Occupation in Palestine, The Global Health Impact of Tuberculosis, and Planning Your Global Health Elective, amongst many others.  The Global Health Group provides some funding for scholarly international health projects.  Advising for international rotations is available through the group as well.
FUTURE DIRECTIONS
International EM and opportunities for International Health involvement are alive, well, and growing at UCSF Fresno.  Residents and medical students with energy, imagination and vision are invited to participate.
Our program maintains connections with UCSF main campus and the UCLA Department of EM, among many others. Multiple opportunities exist for international health rotations, projects and involvements through collaborations with these institutions.  Most of these opportunities remain unexplored by faculty and residents in our program. We welcome your involvement and your interest in International Emergency Medicine.
Pearls for the Open Road:
Tips for An Exceptional International EM Experience
Introduction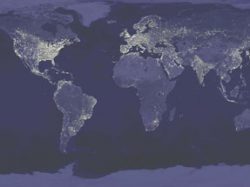 International emergency medicine (IEM) is currently enjoying as grand a surge in popularity as "manifest destiny" was a hundred and fifty years ago, when Walt Whitman's poem celebrated the positive social energy fueling that historic American movement.  But manifest destiny was not an unequivocally beneficient phenomenon, and the parallel with IEM may offer a few lessons for today's emergency practitioners interested in global health.  As with many things at the height of their prestige, the cause célèbre of IEM is misrepresented and misunderstood even by those who would be its champions.
One trend we have noted as more trainees decide to take on international experiences is that they lack a proper focus and preparation to optimize whatever experience they intend to have abroad. Part of this mystique, of course, is inherent in any journey to a country  undiscovered to oneself; however, too often, the lack of proper mental and logistical preparation becomes a distraction, or worse, a source of consternation instead of adventure.
To residents, students, or graduates who are considering an emergency medicine practice or learning experience in a remote setting, we offer the following tips and advice. And to seasoned veterans of the "open road" celebrated throughout Walt Whitman's famous poem, we invite responses and feedback, and yes, even debate, about how best to answer the "irresistible call to depart" which is as evocative today as the frontier of the American dream was in Whitman's time.

Some Tips and Advice to making the most of your International EM Experience
Come with an academic purpose, even if it's just a simple question you want to ask the clinicians about a common tropical disease or cultural practice involving traditional medicines.
Take pictures, lots of pictures. Of the patients, their families, the doctors and the places where you stayed. You will cherish them when you are gone.  (Take a video camera only if you have insurance against unforeseen damage or losses, and you are sure you can safeguard it 24/7).
Bring something you can teach. You never know when a teachable moment will pop up, and a pre-fab lecture on a topic you know well will go a long way to build goodwill and save you some opening night jitters.
Try to understand the culture and history of the place. Not just, how are they different from the folks back home, but why?
Be humble enough to want to learn the language. (And while you're at it, learn to cook a dish or two to impress your dates when you get back home.)
Keep a journal, and make an effort to write something each night. When you return, even if you never publish your notes, your diary abroad will be a much more cherished memento than that "Same Same" T-shirt from a KhaoSan roadside stall.
Bring a copy of your favorite textbook, or a medical book you have been meaning to read. Read it with care during your rotation, and when finished, give it away to your new friends in the local ED.
Make sure you know what you are getting into. An unstructured "tropical experience" with no pre-planning will often become either a frustrating stint in medical tourism or an old-fashioned holiday in hell. Ask about and secure any clearances, permissions and letters of understanding while you are still at home.
In general, the shorter the rotation, the more structure it will require to be done well. A 3 day trip is best accomplished if you are going to a congress or symposium on a focused topic or subspecialty. A 6-month stay is the right amount of time should allot if you wish to just "figure it out" when you get there.
Make time to see the culture and land, and get away from your "daily grind" at least once every 2 weeks. It will broaden your horizons and give you new perspectives on how the medical system fits into the larger cultural realities of your chosen destination.
Leave home, and leave your expectations at home. Be flexible, and adapt as your expectations and observations sculpt a more enriched reality about the place you are visiting than you imagined when you were at home.  As Whitman continues to reminds us, we ought to take to the open road, afoot and light hearted, and never settle ourselves to satisfaction from the "old smooth prizes" which may have sufficed for earlier generations. Allons!
It is human nature to compare "us" with "them," as any modern anthropology graduate student will tell you with a detached and condescending attitude (but, alas, are they making a "them" of the rest of us?). However, comparing can be a distraction and   it is important to be realistic even as you are judging the merits and deficiencies of a different health care system. Each health care system, and each participant in it, whether provider or patient, is embedded almost inextricably in a larger cultural  narrative. And unless we understand the large and small nuances and currents of this narrative stream, we may not be fairly assessing the health care system itself.
Traveler's Tales: Cool International EM Links Online