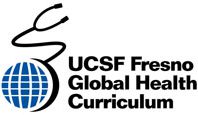 Welcome to the UCSF Fresno Global Health Curriculum!

California's central valley remains a magnet for immigrants and travelers from all over the world. In today's interconnected and rapidly changing world, keeping up with world-wide disease trends and diverse approaches to health care is not a luxury—it is standard of care.
Here at UCSF Fresno Medical Center, we are fortunate to have faculty, resident and staff who have done groundbreaking projects all over the world. They bring their life experience and clinical expertise to serve our truly diverse patient population, and the Global Health Curriculum provides a unique, multi-disciplinary forum for these practitioners to teach others about their international health care experiences.
Founded in 2008, the Global Health educational curriculum incorporates didactics on a range of topics of importance in global health, and presentations by residents who have done an overseas clinical elective. Meetings and events are typically held in conjunction with the department overseeing the project, or sometimes as a campus-wide Grand Rounds seminar. All disciplines of health care professionals are welcome to attend all of our lectures and events.
The UCSF Fresno Global Health Curriculum represents a group of dedicated providers associated with the UCSF Fresno Medical Education Program. Our events highlight local connections to international medical projects and overseas clinical opportunities. Attendance is open to healthcare staff and clinical providers from all departments and disciplines, including physicians, nurses, therapists, and staff.
UCSF Fresno GME Subcommittee for Global Health Checklists for International Travel
UCSF Fresno Medical Education and Research Program is proud to announce the availability of Dean's Office support for residents, fellows and faculty who wish to travel for an international academic elective or a global health conference.
Residents who are in good standing with their residency program and have an academic mentor identified are encouraged to apply early by contacting our committee chair, Ryan Ernst, MD ([email protected]) with a brief description of the goals, details of travel and estimated budget for the experience to help begin the planning process.
PLEASE READ the following checklists and recommendations to help you with the process, and contact us if you have any questions.
Post-Travel Checklist
Are you interested in global trends in illness and healthcare? Do you want to learn more about culture-based health care practices in the highly diverse patient population of the central valley? Do you enjoy meeting folks who have done amazing medical projects abroad and see how they encountered both unique obstacles and life-changing opportunities? If you're saying yes! to any of the above, the UCSF Fresno Global Health Curriculum is designed for you!
To help you stay in touch between our monthly gatherings, we have created a Facebook page where you can share your projects, announcements, questions, and advice with the rest of the community! Join us and join the conversation!