What's New
Gen II PICC with IV & Arterial Line
Schedule a Tour
Scheduling a tour is similar to scheduling a sim session. Except in regards to having our Clinical Skills Directors present, associated with the Dean's office, or representative involvement? These types of tours would require 3 weeks' notice, or more.
Tour Scheduling info:
Simulation Request Form
Contact Lee Hagerty or Brandy Nikaido
Email Lee Hagerty directly at 

[email protected]

Call the Skills Lab @ 559-499-6625 or Lee Hagerty's Cell  @ 559-904-2495
Contact Brandy Nikaido – 

[email protected]

 or 559-313-6539
Virtual Reality
Available Lab Rooms
Main Sim Room
4 Exam Rooms
Debriefing Room
Control Room/Viewing Room
Mannequin Supply Room
Equipment Supply Closet
 
Park Medic Program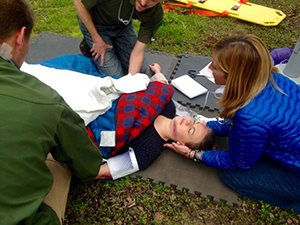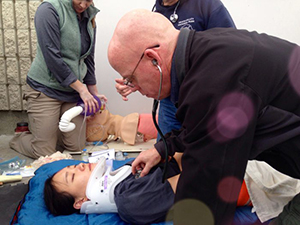 The Parkmedic program provides the emergency medicine residents at UCSF Fresno the unique opportunity to become EMS medical directors (under faculty supervision) for the EMS providers of Sequoia and Kings Canyon National Parks (SEKI).
 
Intern Boot Camp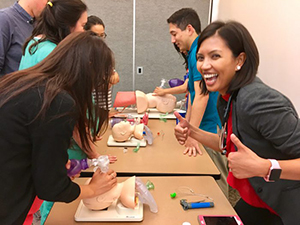 The Intern Bootcamp is a one-day, clinical skills orientation for all interns beginning their training at UCSF Fresno.
You will have the opportunity to get to know your co-interns as you work your way through 8 interactive skills stations led by senior residents and faculty. You can look forward to practicing procedural skills such as suturing, central line placement, gowning and gloving, and airway management in a risk free, safe environment. You will also gain practical experience working through case scenarios that you'll commonly encounter throughout your training.