Research & Community Service
RESEARCH- QUALITY IMPROVEMENT- COMMUNITY SERVICE- ADVOCACY
The Ob/Gyn research department strongly encourages and supports resident research that compliments their learning and experience in advancing clinical care of women in a scientific and evidence-based manner.
Research
Our Ob/Gyn research program supports all aspects of conducting scientific research that includes basic, translational or clinical sciences in addition to educational initiatives or quality improvement. A structured research curriculum provides residents with the fundamentals of research design and includes expected research milestones over the course of their training program. These milestones will guide them throughout their training in completing their required research project by the end of their 4th year. Grant opportunities are available for interested residents.
The completed scientific research projects are presented during the Chief year at the Resident Research Day. Additionally, residents have had the opportunity to present their projects at local, regional, and national meetings.
Quality Improvement (QI) Project
Residents are required to complete a QI project by the end of their second year of training. Residents must demonstrate the ability to analyze the care they provide, understand their roles within health care teams, play an active role in system improvement processes, systematically analyze their practice using quality improvement methods, and implement changes with the goal of practice improvement. Experiential learning is essential to developing the ability to identify and institute sustainable systems-based changes to improve patient care.
Community Service
Community service is highly encouraged and supported at UCSF Fresno. Our department implemented a Community Service Chief Resident to help share and encourage participation in available opportunities. Projects have included health fairs, health education to middle-high school students, fundraising drive for the Marjorie Mason center, and  making dinner for the families who stay at Terry's House.
Advocacy
The UCSF Fresno Department of Obstetrics and Gynecology encourages residents to advocate for their patients and overall women's health. Our department has a long history of holding the ACOG District IX-Section 3 Junior Fellow Advisory Council positions. In addition, annually, selected residents participate in the annual ACOG Lobby Day where they visit legislators at the state and national capital to discuss legislation related to women's health.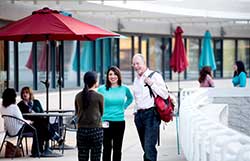 UCSF Fresno OB/GYN Active Research Studies: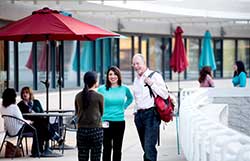 Research Presentations: