Honor Dr. Lori Weichenthal's legacy and commitment to physician wellness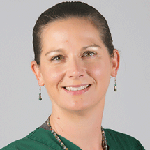 Lori A. Weichenthal, MD, FACEP, was a trailblazer, leader and role model in the fields of Emergency Medicine and Wilderness Medicine and a vanguard for physician wellness. We invite you to honor her incredible life and legacy by making a gift to the Lori A. Weichenthal, MD `94 Physician Wellness Fund at UCSF Fresno to help address physician burnout and depression which impacts not only health care providers and their families, but also the patients they care for. 
Dr. Weichenthal was a beloved and highly respected emergency medicine physician, educator and faculty member who had been with UCSF Fresno for nearly 30 years. She was held in the highest esteem for her unwavering commitment to the teaching and training of residents, fellows and medical students – and to their wellness.
"Lori was an outstanding leader for our campus in graduate medical education and a strong and committed advocate for our trainees and students. Her commitment to their well-being and their training was unwavering. We will miss her steady hand leading the program," said Michael W. Peterson, MD, MACP, Y. Frank and Roxie Moradian Chair in Medicine, UCSF Professor, UCSF Fresno Associate Dean for Undergraduate Medical Education and Research.
Admired by colleagues as compassionate, caring and kind – and envied for her sereneness and mastery of yoga, Dr. Weichenthal above all was a skilled clinician and expert academic. She was instrumental in resident and medical student education at UCSF Fresno, first being appointed as Assistant Dean for Graduate Medical Education (GME) in 2016 to provide oversight to the residency and fellowship programs. Then in November 2021, named Associate Dean for GME and Clinical Affairs, while also in 2020 having taken on the role of Designated Institutional Official. And at the same time, she remained deeply involved in the Emergency Medicine (EM) residency program as Associate Residency Director.
Dr.Weichenthal attended the University of California, San Diego for her undergraduate degree and completed her medical degree at the UCSF School of Medicine in San Francisco. She completed her EM residency at UCSF Fresno.
A fellow of the American College of Emergency Physicians, Dr. Weichenthal was a pioneer in the field. She was one of only two women in the UCSF Fresno Department of Emergency Medicine when she began her residency in 1995. Serving as a guiding star for the women who have followed, in 1998 she joined the EM faculty as a clinical instructor, quickly rising to UCSF assistant clinical professor, associate clinical professor and in 2014 to UCSF professor. 
With an interest in Wilderness Medicine, she created the Emergency Medicine Wilderness Medicine Fellowship in 2008, serving as program director in its first years while developing the curriculum. Recently she worked with other fellowships nationwide to create a standardized curriculum for Wilderness Medicine. 
Throughout her career, Dr. Weichenthal was passionate about physician wellness and the critical importance of integrating wellness into medical education. She developed a wellness curriculum for residents and extensively researched wellness in residency training, becoming a nationwide voice for the importance of physician wellness programs. She served on the national level in EM physician organizations to bring the importance of wellness for physicians to the attention of all.
She conducted research looking at burn out rates in EM residents and whether a wellness curriculum might decrease burn out and compassion fatigue. She recently completed a study on the impact of a mindfulness meditation course on trainee and faculty wellness. As part of her commitment to wellness, Dr. Weichenthal helped lead yoga sessions at UCSF Fresno, and over the years she taught yoga to community classes and to youth with disabilities and weight issues.
The Weichenthal Fund will allow UCSF Fresno to build on its long-standing commitment to physician wellness.  As the fund takes shape, our medical education community can have an even greater impact on the positive long-term mental, physical and emotional health of UCSF Fresno learners and physicians.
Please join us in honoring Dr. Weichenthal's incredible legacy of healing and teaching by making a gift to the Lori A. Weichenthal, MD `94 Physician Wellness Fund.
For information about other ways to give, please contact Kathleen Smith, Assistant Director of Development for UCSF Fresno at 559-499-6426 or [email protected].