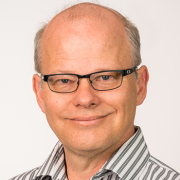 Roger Mortimer, MD
Associate Chief of Department
HS Clinical Professor
HS Clinical Professor, UCSF
Associate Chief, UCSF Fresno Family & Community Medicine Department
Assistant Dean, Academic Affairs, UCSF Fresno
Team Member, Assistant Training Officer, Fresno County Sheriff's Search and Rescue Mountaineering Team
Instructor, National Cave Rescue Commission
NCRC delegate to the International Commission on Alpine Rescue
Dr. Mortimer received his MD degree from University of Sherbrooke, Quebec, Canada. He holds BA degrees in Psychology and Biology from UC Berkeley. He completed his residency in Family Medicine at UCSF Fresno.
Dr. Mortimer provides primary and HIV specialty care at the FHCN Special Services Clinic. He precepts in the resident clinic in Fresno and supervises in-patient care at Community Regional Medical Center.
Dr. Mortimer does research in HIV and wilderness medicine. He has particular interests in fungal infections in HIV cases and effects of prolonged suspension on rope in climbing and rescue contexts.
Dr. Mortimer has a passion for wilderness medicine. He participates in cave explorations and teaches cave rescue. He is a past Training Coordinator and current instructor for the National Cave Rescue Commission. He is a delegate of the NCRC to the International Commission on Alpine Rescue (ICAR).