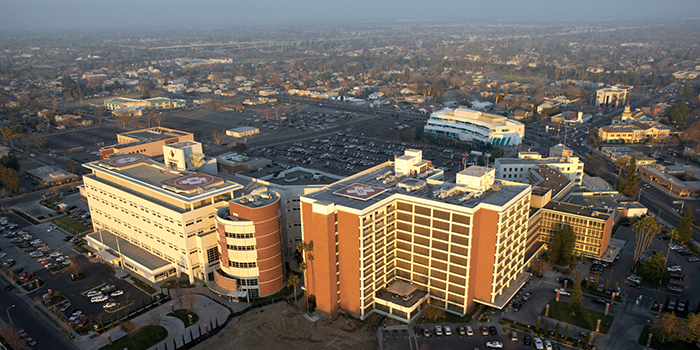 The training institutions affiliated with the UCSF Fresno Psychiatry Residency Program represent a broad range of health care facilities operated by county, state, and federal governments and nonprofit corporations. Services provided in these facilities include acute inpatient, outpatient, and day treatment programs for adult and geriatric patients; specialized treatment of children and adolescents; consultation-liaison psychiatry in both inpatient and outpatient settings; forensic psychiatry; and emergency psychiatry in a general hospital with one of the busiest emergency rooms in California.
Staff and faculty in these affiliated facilities, along with psychiatrists in private practice who supervise residents' psychotherapy, meet regularly to evaluate and plan for the ongoing operation of the program. The focus of the program is to provide each resident with experience in the evaluation and treatment of the broadest possible range of patients and psychiatric problems.
The UCSF Fresno campus provides state-of-the-art facilities for medical education and research. Serving as the hub of medical education and research for the entire Central Valley, the UCSF Fresno campus features a high-tech, multi-media auditorium, advanced A/V-supported conference rooms with full teleconferencing services, a digital medical research library, clinical skills laboratories with digital recording capabilities, and an outdoor amphitheater. This three-story, 82,000 square-foot facility houses the residency programs and administrative staff of UCSF Fresno under one roof.
Elective rotations are available at Kaiser Permanente of Fresno and the CSU Fresno Student Health Center.