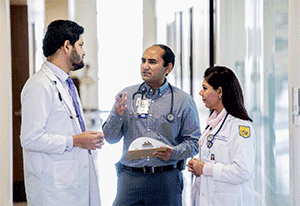 The UCSF Fresno Hematology/Oncology Fellowship training program is designed to provide fellows with the tools to be effective educators and caring clinicians. The three year training program consists of 18 months of clinical service and 18 months of dedicated research time.
The clinical component of the fellowship takes place at various sites, including the state of the art Community Cancer Institute, the Veterans Administration Hospital, and Community Regional Medical Center located in the heart of downtown Fresno.
Fellows will rotate through Hematology/Oncology inpatient consult service, Ambulatory Care, Hematopathology/ Blood Bank, Radiation Oncology, Gynecologic Oncology, Palliative Care and Bone Marrow Transplant service at UCSF main campus.
Additionally, fellows have the opportunity to attend and present at various specialized multidisciplinary conferences including General Tumor Board, Breast Cancer Tumor Board, Hematopathology conference, Lung Nodule Tumor Board, Neuro-Oncology tumor board, and Hepatobiliary Tumor board.
Fellows also have didactics every Monday and Friday that includes case conferences, journal club, M&M conference, basic science lectures and board review for ASCO-SEP and ASH-SAP.
Fellows also have a weekly continuity clinic under direct attending supervision, where they can develop specialized interests in patient care.
---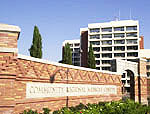 Community Regional's affiliation with the University of California San Francisco Medical School – one of the top medical schools in the nation – provides patients access to some of the brightest and most forward-thinking medical specialists in the country.
---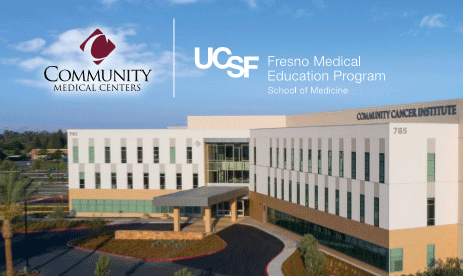 Community Cancer Institute is Central California's premier comprehensive cancer care center – and the only one in the area with many outpatient services in a single location.
---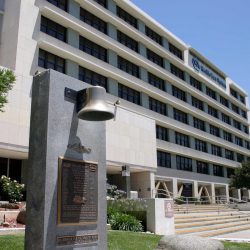 VA Central California Health Care System (VACCHCS) has been improving the health of the men and women who have so proudly served our nation.