Gifts with Impact for Generations to Come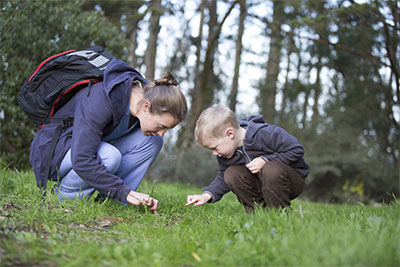 Creating an endowment or contributing to an existing one provides a steady and lasting source of income to support causes that are meaningful to you. Your established endowed fund can be designated for a specific purpose, for the University's highest priorities, or for a specific school or program of your choosing. Endowed funds can be established with gifts starting at $100,000 and payable over multiple years.
Creating a Legacy
How does an endowment work? Money contributed to an endowed fund is invested in a portfolio of public and private investments with the potential to provide a high return and growth of principal over time. Each year, a portion of endowment earnings is paid out to support the programs or purposes chosen at the time of the gift.
The ongoing, dependable funding provided by an endowment can make the crucial difference in a student's ability to attend UCSF Fresno, provide additional support to a faculty member, or contribute to research that may someday lead to a cure for a debilitating disease.
UCSF's endowment, with assets now at the $2.3 billion mark, comprises more than 1,000 individual funds, including more than 400 endowed chairs and professorships and more than 300 endowed student support funds.