ATTENTION: Applications for this program will be available beginning in January 2025 with start dates in 2026.
The UCSF Fresno Acute Care/Trauma Surgery PA Residency is a twelve month program. The primary training site will be at our affiliated teaching hospital Community Regional Medical Centers (CRMC) in Fresno, CA. CRMC is the only level 1 American College of Surgeons (ACS) verified Trauma Center serving the Central San Joaquin Valley, with a population of two million people.
The Department of Surgery is currently no longer accepting applications for ACTSPAR.
---
---
Applicants interested in the Acute Care/Trauma Surgery PA Residency can contact:
Medical Director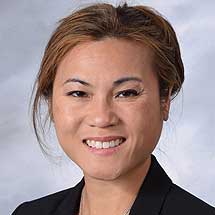 Amy Kwok, MD, MPH, FACS
Program Director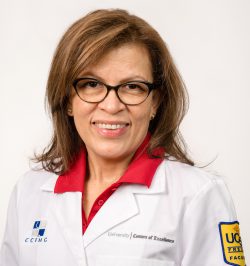 Neydi Salaverri-Edmonds
Please submit your completed application, CV, official PA school transcripts, clear professional picture and letters of recommendation to:
UCSF Fresno Acute Care/Trauma Surgery PA Residency Program
Attn: Neydi Salaverri-Edmonds
UCSF Department of Surgery
First Floor
2823 Fresno St
Fresno, CA 93721
[email protected]
Contact
UCSF Fresno Acute Care/Trauma Surgery PA Residency Program
Attn: William Edmonds, DHSc, MPH, PA-C, CPH, FNP
2823 Fresno St
Fresno, CA 93721
[email protected]