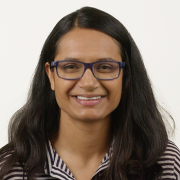 Sukhjit Dhillon, MD
Sukhjit Dhillon, MD
Assistant Clinical Professor of Emergency Medicine, UCSF
Sukhjit Dhillon, MD is board certified in Emergency Medicine.
Dr. Dhillon earned her medical degree at Chicago Medical School at Rosalind Franklin University. She completed her residency at University of California, San Francisco, Fresno.
Dr. Dhillon is the Assistant Director for the UCSF Fresno COVID Equity Project and UCSF Fresno Mobile HeaL.