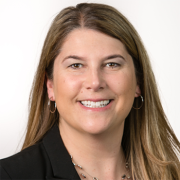 Danielle Campagne, MD
Professor of Clinical Emergency Medicine
Danielle Campagne, MD, FACEP
Chief of Emergency Medicine, UCSF Fresno
Gene W. Kallsen, MD Endowed Chair in Emergency Medicine
Vice Chair of Emergency Medicine, UCSF
Professor of Clinical Emergency Medicine, UCSF
Medical Director, American Ambulance
Danielle Campagne, MD is board certified in Emergency Medicine.
Dr. Campagne earned her medical degree at University of Southern California's Keck School of Medicine before completing residency at University of California, San Francisco, Fresno, where she served as a chief resident.
Dr. Campagne's major clinical activity as an attending physician at UCSF Fresno, is the supervision of medical students, residents and mid-level providers in the Emergency Department at Community Regional Medical Center in Fresno, California as part of the UCSF Fresno Emergency Medicine residency program. Her clinical time consists of the evaluation and treatment of emergency patients in conjunction with UCSF Fresno residents and rotating medical students. The main teaching activity is one-on-one bedside teaching. She supervises patient care with residents and students in the emergency department 2-3 days per week. This includes supervision of teaching rounds, sign-outs, and procedures. This bedside teaching also consists of case presentations, didactic lectures and procedural instruction.