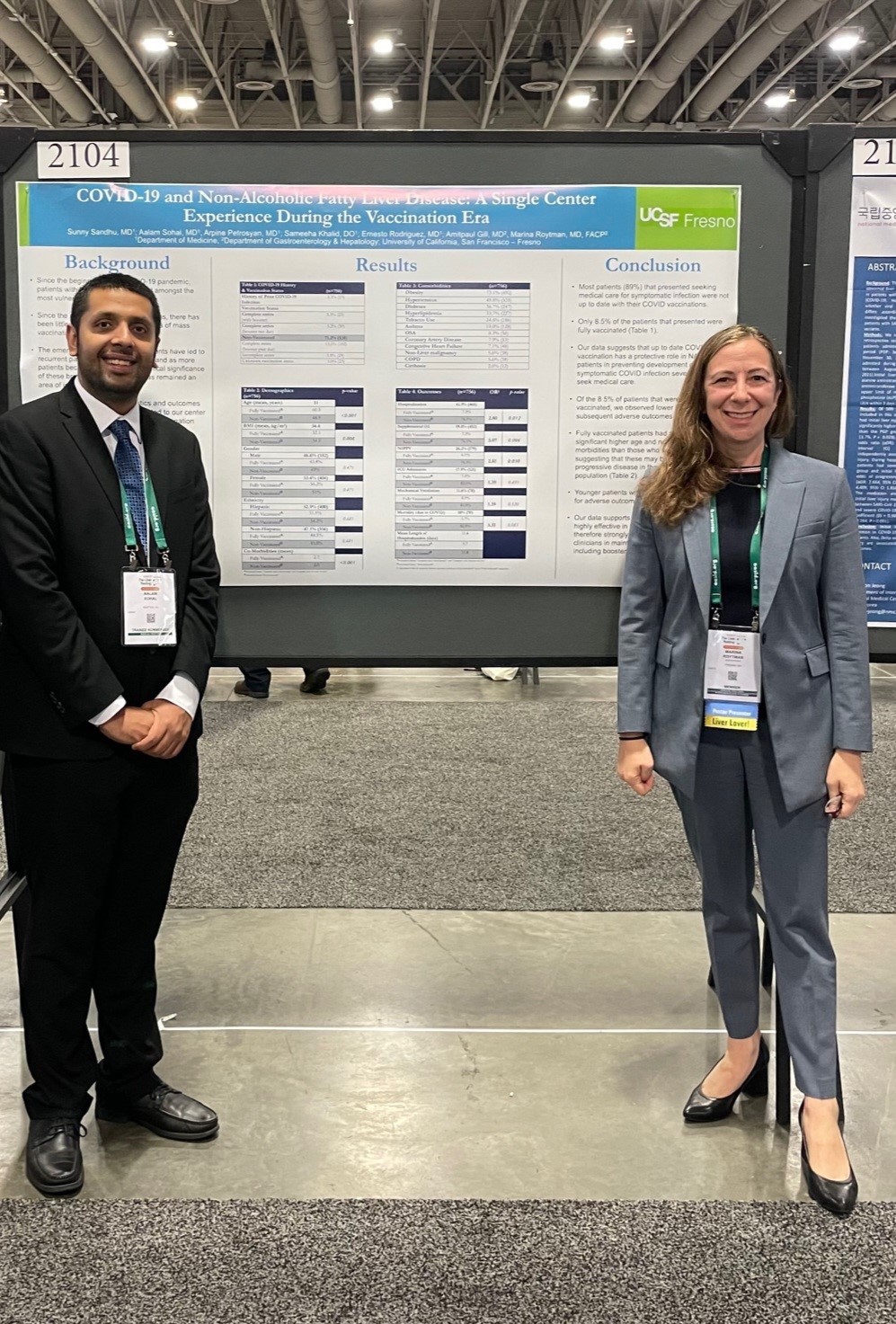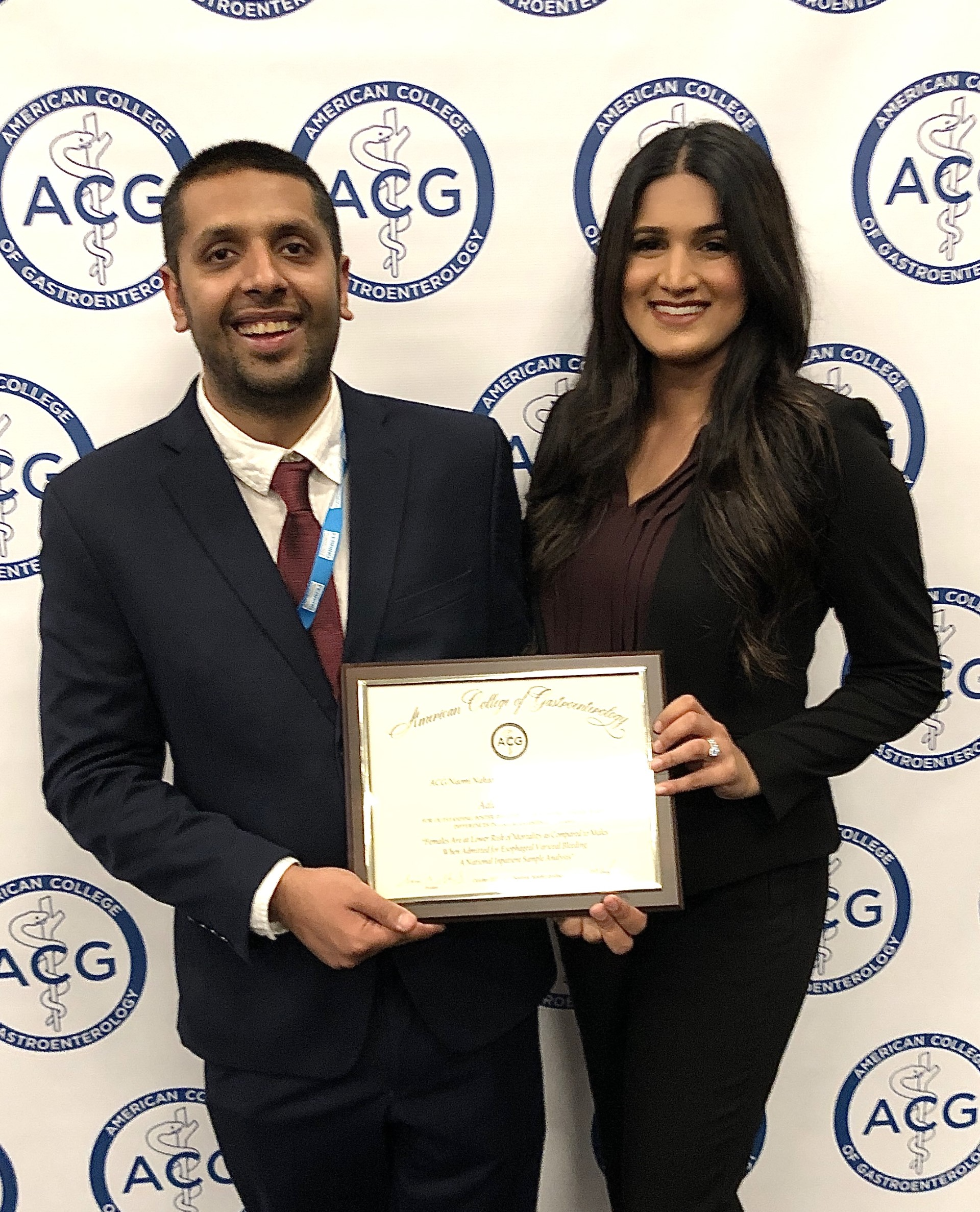 Congrats to Aalam Sohal, MD; Hunza Chaudhry, MD, and Marina Roytman, MD. The research study conceived and executed by Drs. Sohal and Chaudhry, Impact of COVID-19 pandemic on alcohol-related hepatitis admissions: Analysis of nationwide data 2016-2020. The American Journal of the Medical Sciences was in the news recently.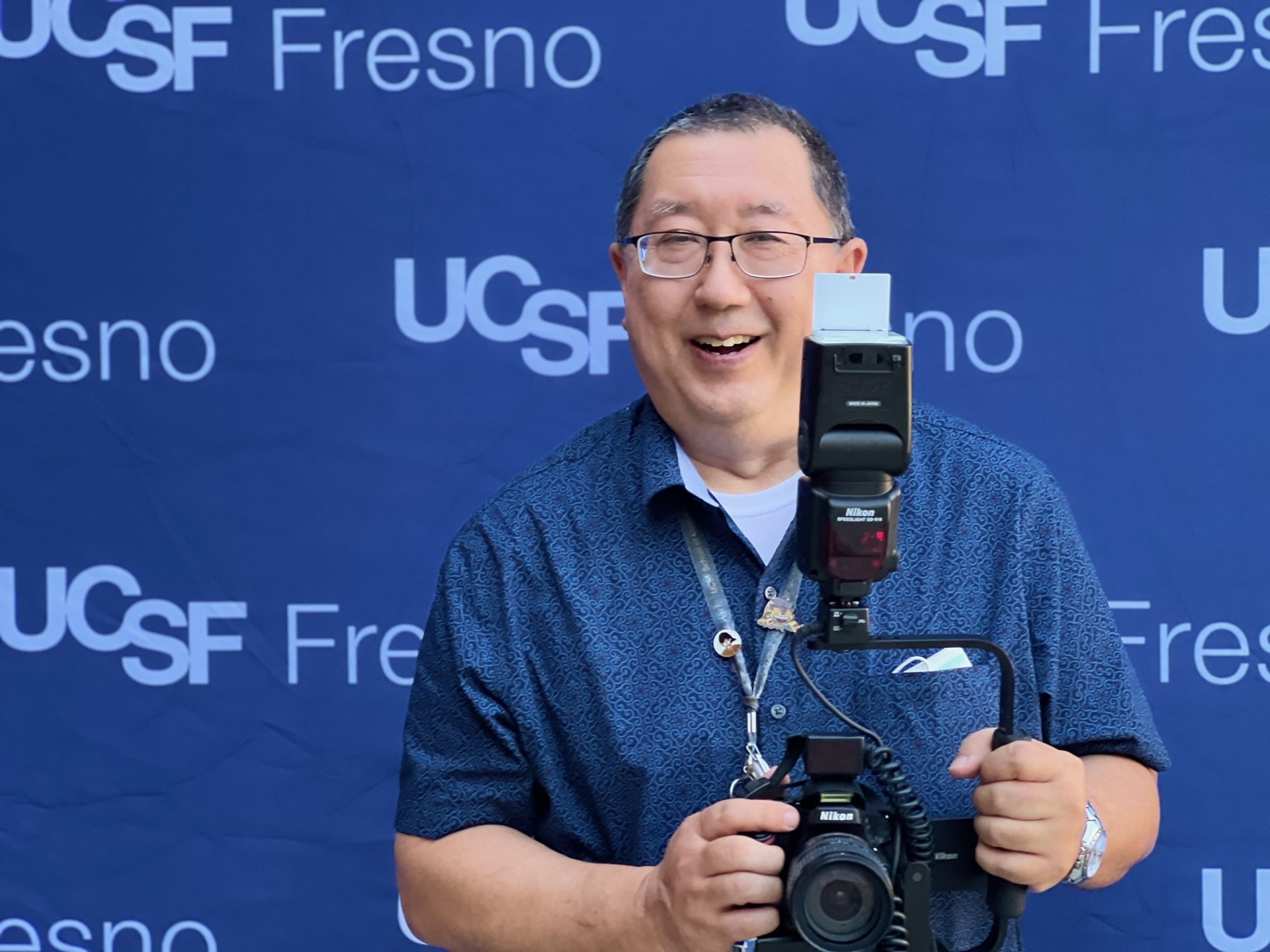 Congratulations and best wishes to Francis Fung, Senior Graphic Designer, on his retirement in June after nearly 22 years with UCSF Fresno. 
Congratulations to the numerous award winners who were announced at the 2023 Resident and Fellow Commencement:
Resident and Fellow Awards:
Outstanding First-Year Resident: Nam Huynh, MD, Internal Medicine
Outstanding Resident or Fellow Teacher: Tania Zavalza Jimenez, MD, Family and Community Medicine
Outstanding Attending Teacher: Robert Julian, DDS, MD, Oral and Maxillofacial Surgery
Outstanding Non-Physician Teacher: Francisco Ibarra, PharmD, BCCCP, Emergency Medicine Clinical Pharmacist (CRMC)
Borba Research Awards: 
Borba Faculty Research Award: Geetha Sivasubramanian, MD, Internal Medicine
Borba Research Award: Sujana Balla, MD, Internal Medicine
Borba Research Award: Hunza Chaudhry, MD, Internal Medicine
VA ICARE Award:
Rameen Atefi, DO, Internal Medicine
Henry J. Kaiser Award for Excellence in Teaching: 
Ivance Pugoy, MD, Internal Medicine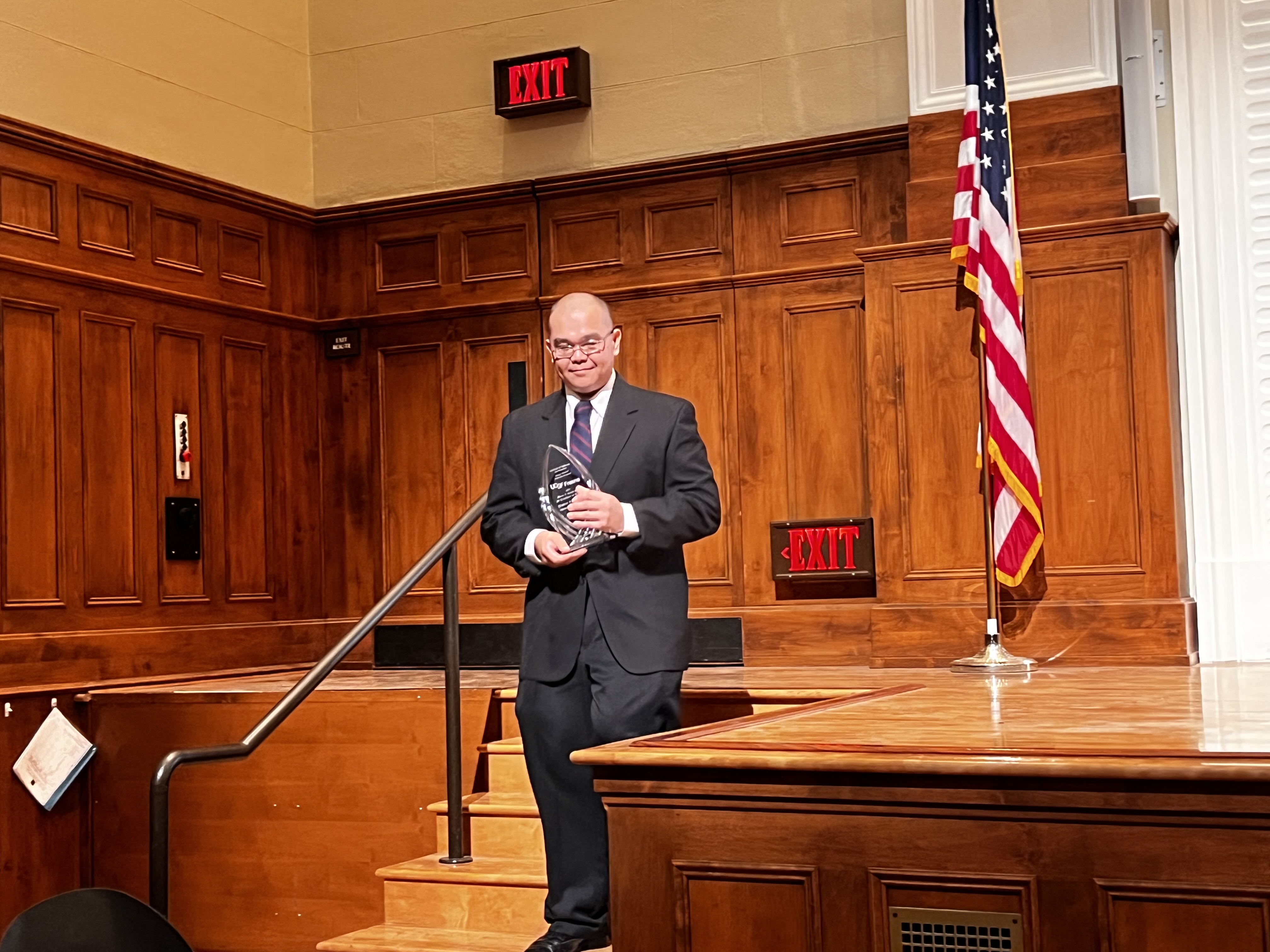 Leon S. Peters Foundation Resident and Fellow of the Year Awards:
Leon S. Peters Resident of the Year: Sarah Koser, MD, MPH, Emergency Medicine
Leon S. Peters Fellow of the Year: Emmily Poole, MD, Internal Medicine
Steven N. Parks, MD, Leadership Award:
Avinash Sharma, MD, Internal Medicine, Cardiology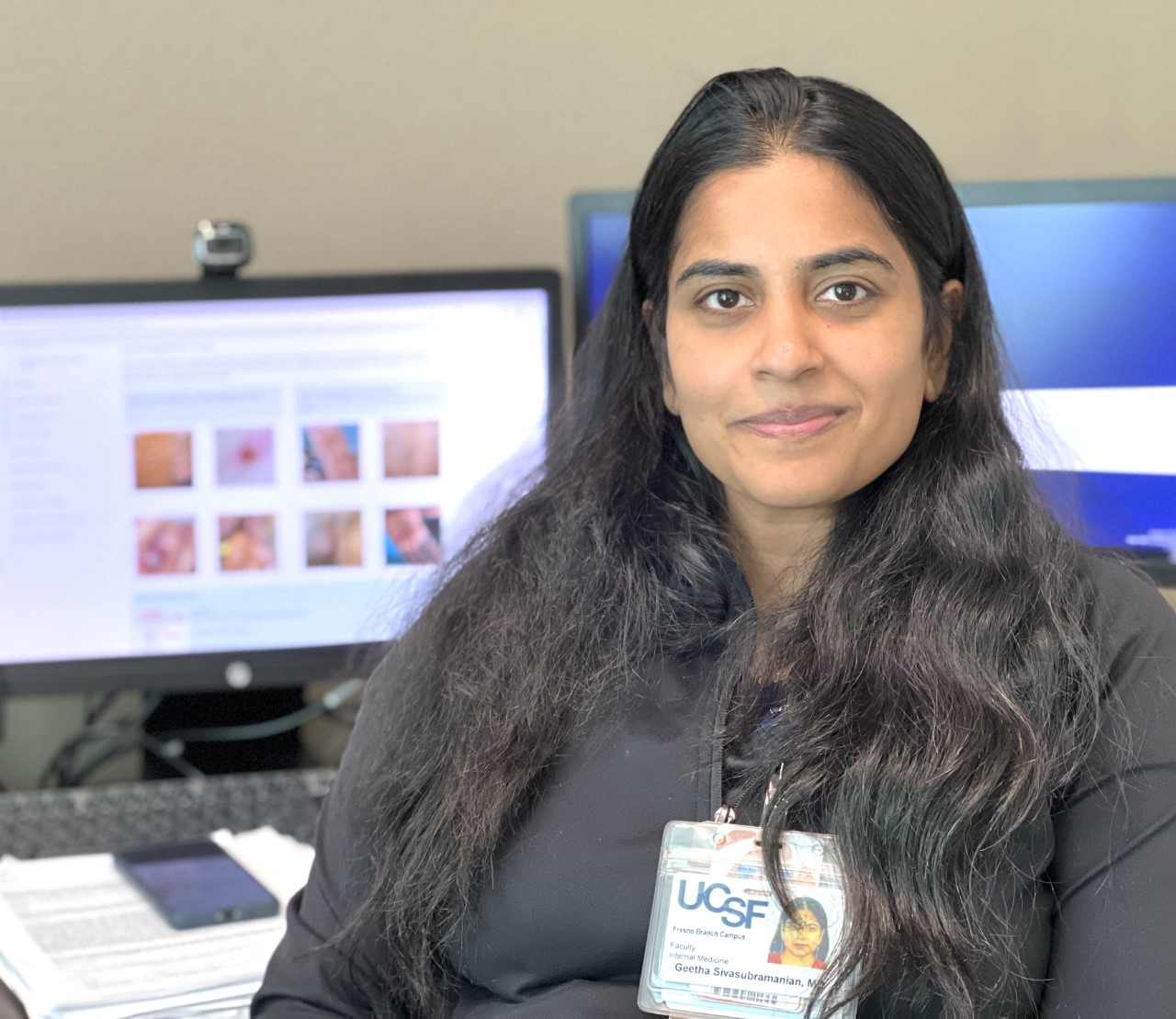 Congratulations to Geetha Sivasubramanian, MD, Interim Director, UCSF Fresno Division of Infectious Diseases and Program Director, Infectious Diseases Fellowship Program, and team including Saurin Kadakia, MD; Jani M Kim, MD; Sarah Pervaiz, MD; Yueqi Yan, PhD, Robert Libke, MD; for their article "Challenges in the Long-term Management of Patients with Coccidioidal Meningitis: A Retrospective Analysis of Treatment and Outcomes," published in Infectious Diseases Society of America, Open Forum Infectious Diseases.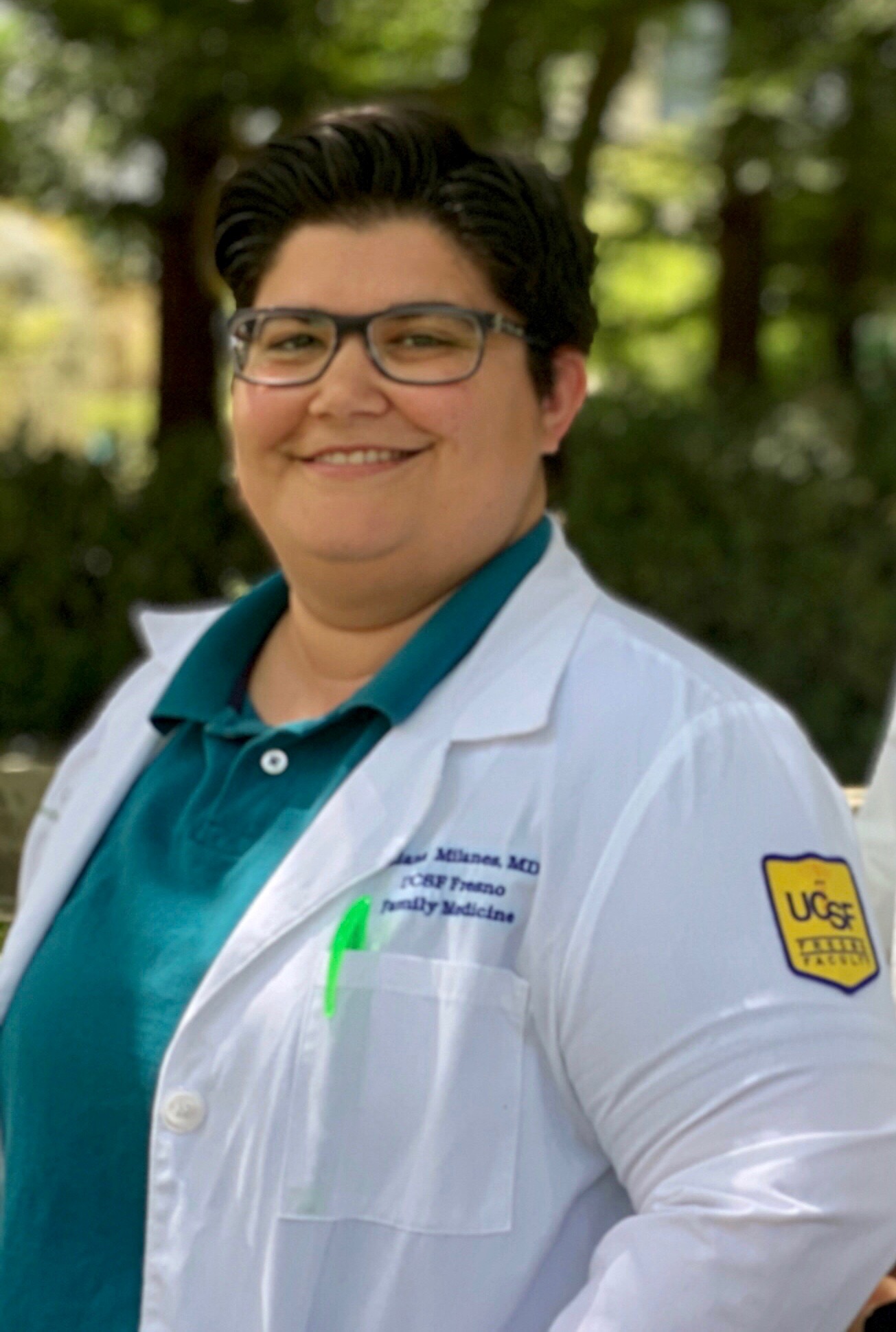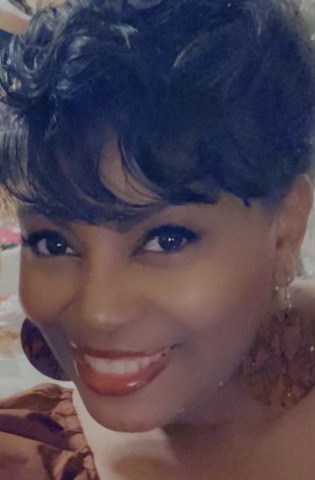 Kudos to Liana Milanes, MD, faculty member in the UCSF Fresno Department of Family and Community Medicine and Kasan Jones, MBA, manager in the Undergraduate Medical Education Department, for being selected by UCSF to serve on the Action Group for Evaluation of Anti-Oppression Education. UCSF is dedicated to providing an inclusive, anti-oppressive curriculum and learning environment that enhances medical student learning. This focus maximizes and supports students' development into physicians who are prepared to provide equitable, patient-centered care that reduces health disparities. The Action Group focuses on identifying and communicating best practices and recommending proactive improvements to benefit the curriculum and learning environment.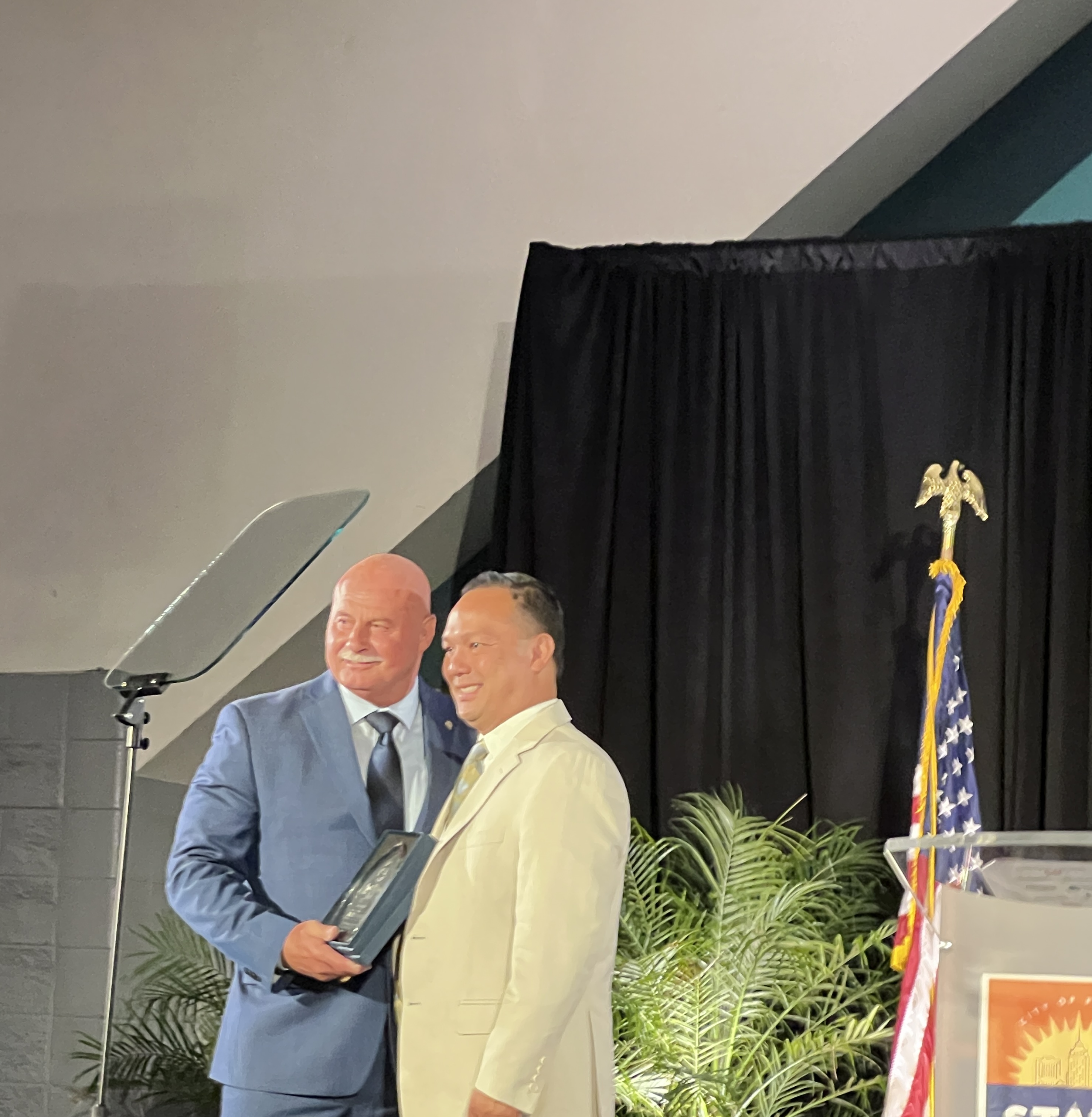 Kudos to Kenny Banh, MD, Director of UCSF Fresno Mobile HeaL and Assistant Dean for Undergraduate Medical Education at UCSF Fresno for winning the Heart of Service Award from City of Fresno Mayor Jerry Dyer at the 2023 State of the City Luncheon.
Congrats to Roger Mortimer, MD, faculty member in the UCSF Fresno Department of Family and Community Medicine and Assistant Dean for Academic Affairs, for his article "Psychological First Aid for Wilderness Trauma: Interventions for Expedition or Search and Rescue Team Members," which was published in Wilderness & Environmental Medicine.