Kudos to UCSF Fresno Interim Chief of Emergency Medicine Danielle Campagne, MD, for being named among Fresno State Alumni Association 2023 Top Dog honorees, specifically the Distinguished Alumna, College of Science and Mathematics (class of 2000). The Top Dog awards recognize Fresno State alumni who have made significant contributions to society, and whose accomplishments, affiliations and careers have honored Fresno State. Dr. Campagne has been saving lives and educating leaders in medicine for more than 18 years in the Fresno area.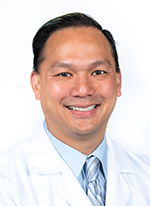 Congratulations to Kenny Banh, MD, assistant dean for Undergraduate Medical Education and medical director of UCSF Mobile HeaL and its COVID-19 Equity Project for receiving the Star of Community Achievement Award from the American Association of Medical Colleges Group on Regional Medical Campuses. The Star of Community Achievement award goes to a campus that has developed a program which has positively impacted the community it serves. The GRMC is particularly interested in innovative educational and research programs which position the Regional Medical Campus to serve as a model for transformational change in either (1) improving the health status of its community or (2) achieving its social mission through collaboration with its community.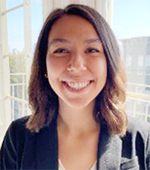 Congrats to Alli Gomez (SJV PRIME Class of 2024) who will be attending the 2023 Association of Biochemistry Educators Conference April 30 – May 4, 2023, in South Carolina, following her submission entitled, "Bringing Gender and Sex Equity and Inclusivity into Your Classroom: A Framework for Medical Educators." This conference is being held by ABE, a non-profit society of educators who are committed to furthering scientific discovery and passion for education in the field of biochemistry.