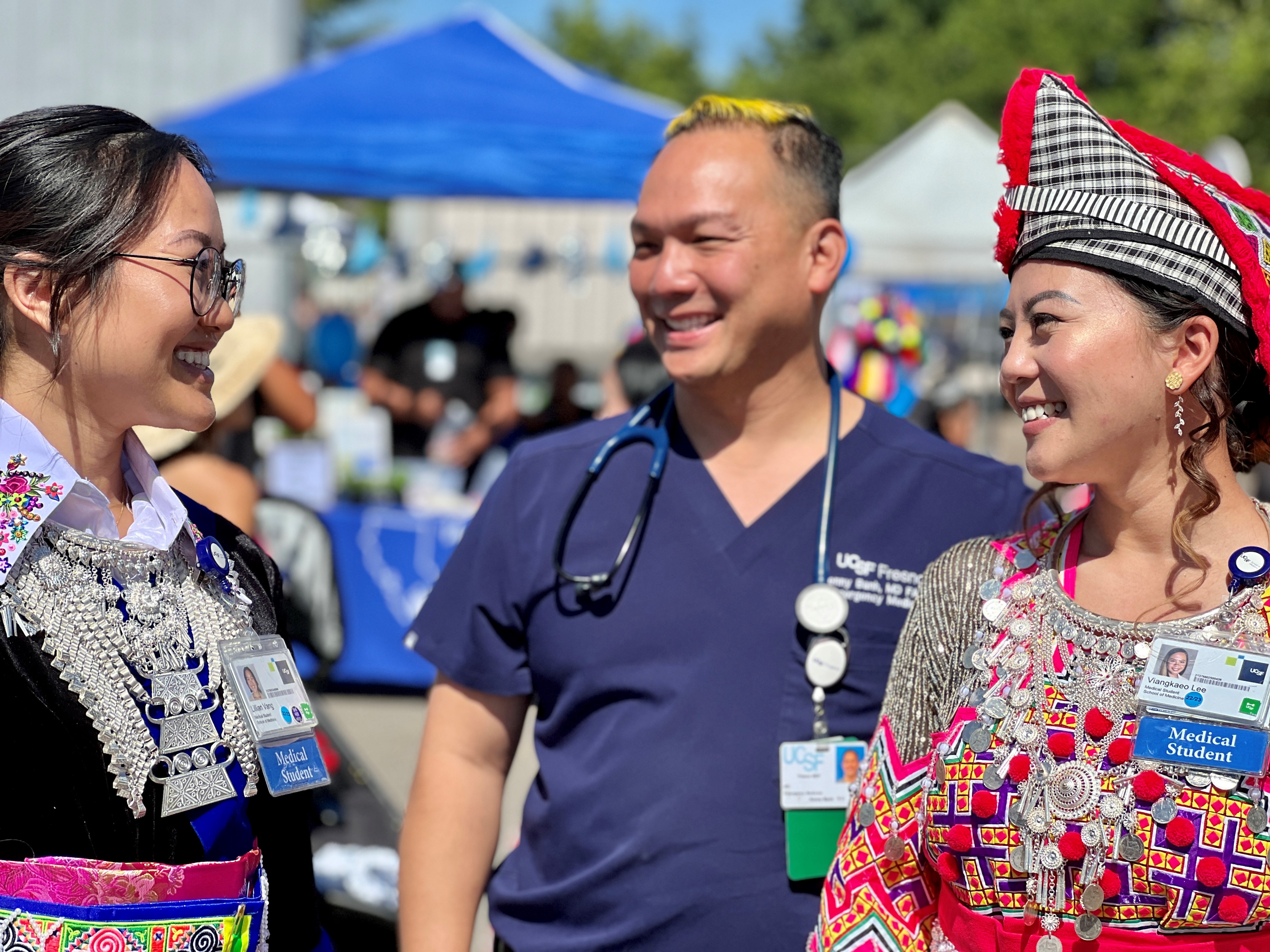 UCSF San Joaquin Valley Program in Medical Education (SJV PRIME) students and UCSF Fresno Mobile Health and Learning (Mobile HeaL) provided health care and resources at the first Koom Tes Tiv Thaiv: Hmong Health and Culture Fair on July 8 at Fresno Interdenominational Refugee Ministries (FIRM), a non-profit organization in Southeast Fresno. 
Organized in collaboration with UCSF Fresno and FIRM's Advancing Health Literacy program, the goal was to improve health literacy and to promote preventative health measures within the Hmong community in a fun and culturally relevant and responsive manner.  
SJV PRIME Program Director Loren I. Alving, MD, said students choose SJV PRIME with the desire to give back to their community over the course of their professional career. During the summer between their first and second years, SJV PRIME classes return to the Valley to do ASPIRE (AHEC-affiliated Summer Program Including Research and Community Engagement for SJV PRIME) - a program that includes community engagement as well as clinical and research portions. 
"Supporting and encouraging our students to get involved in these types of events allows them to not only develop an understanding of the problems facing those communities but also to develop connections and ties to the community members and leaders, which will allow them to increase their effectiveness as physician leaders when they practice in the underserved communities of the San Joaquin Valley," Dr. Alving said.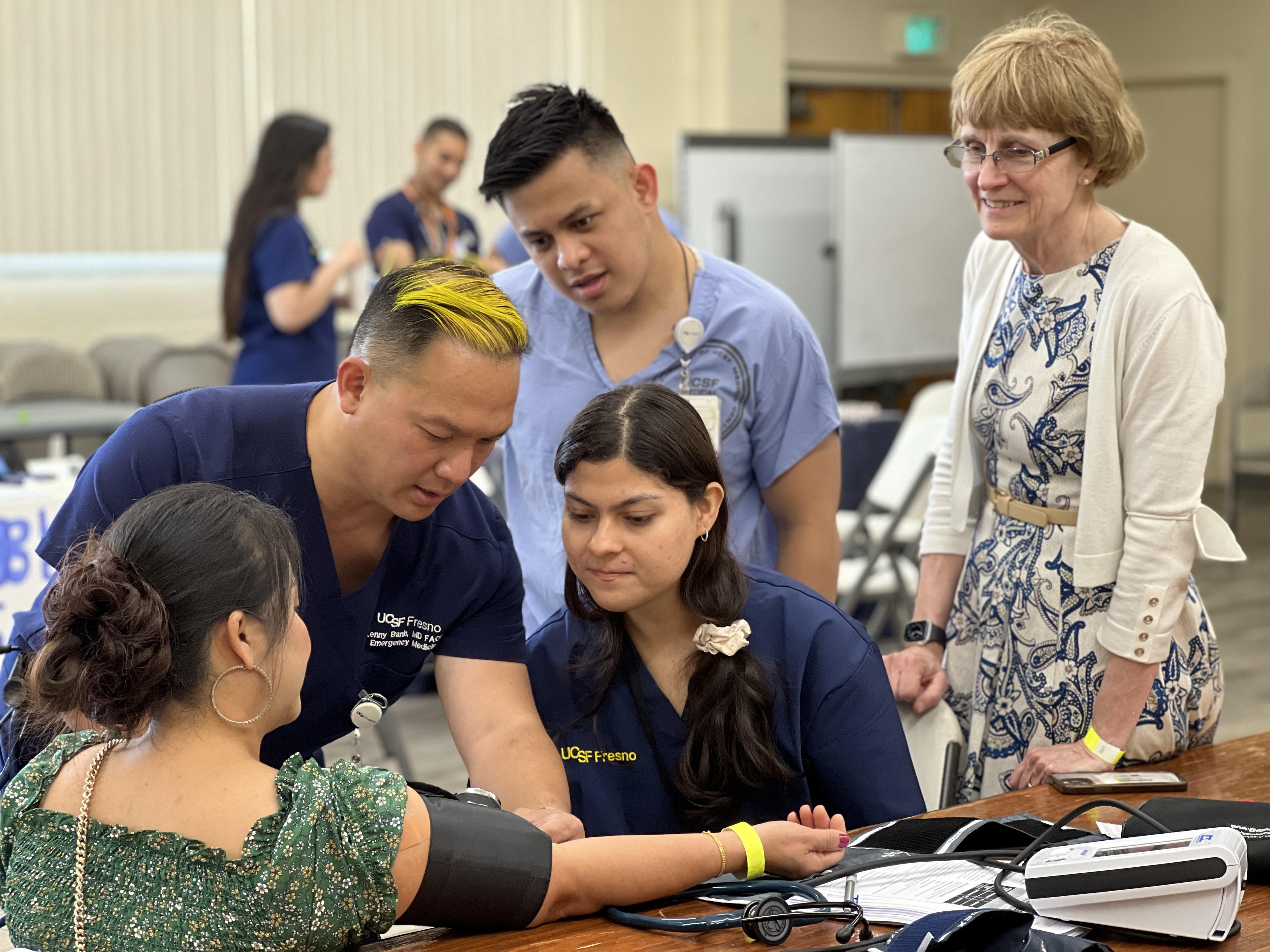 This year, medical student Viangkaeo Lee and her classmate Lillian Vang organized the event and chose FIRM as a community partner because of their service to the Hmong community and refugees. They also invited other students and Mobile HeaL to help host the event and provide resources. 
"It's a hybrid between a health fair and a Hmong culture celebration with the understanding that the Hmong people are a very unique population who experiences barriers to medical and educational resources and understanding that culture is a big part of their lives," Lee said. "We wanted to combine both so they can get the resources they need while celebrating their culture." 
FIRM Community Health Worker (CHW) Nou Chi Her and Lee have worked together in the past and are passionate about community work. Through her work, Her has learned that for many people in the Hmong community, going to the doctor is frightening because of the language and cultural barriers. She believes events like the health fair, show community members that health is a priority, that they are not alone, and that there are people who look like them, speak their language and understand their culture, who can support them towards achieving optimal health.  
"The partnership between UCSF Fresno and FIRM allowed for this event to be successful and resourceful for community members. They both worked to meet in the middle and provide the best experience for community members," Her said. "We hope that this event inspired our community members to be proactive about their health."  
Over 350 people attended the event and visited more than 20 resource vendors. UCSF Fresno's Mobile HeaL staffed a COVID-19 vaccine clinic and worked with the students to provide blood pressure screenings, blood glucose and cancer screening education, and an introduction to ultrasound. 
FIRM facilitated the rest of the event with the assistance of the planning committee that consisted of UCSF SJV PRIME students, FIRM CHWs, and aspiring health care professionals.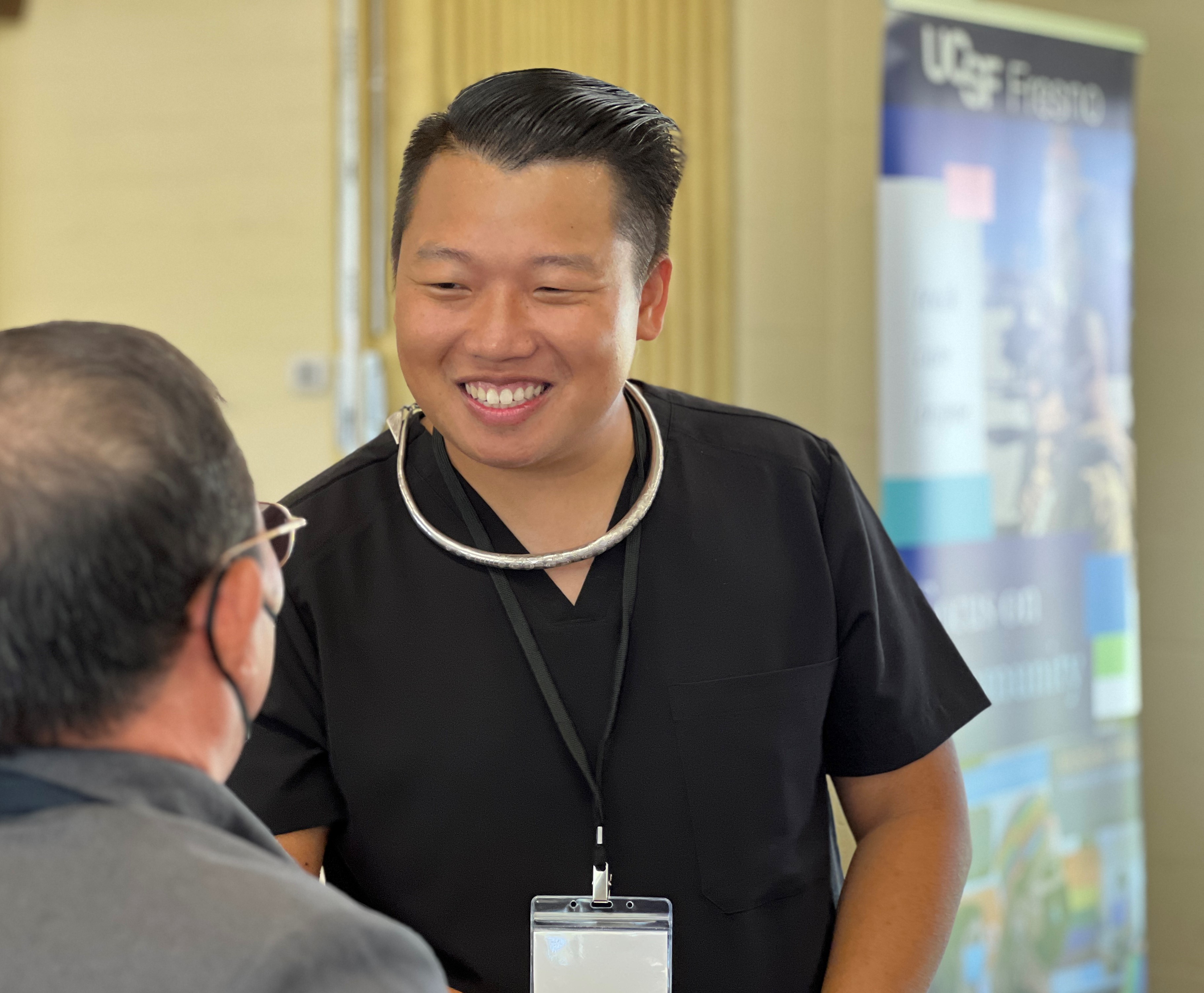 Incoming first-year medical student (MS1) student Tou Bee Thao volunteered at the event and said it re-emphasized his decision to go into the medical field and his desire to serve the community.  
"It's very encouraging knowing that I'm going to a school that supports whatever endeavors I choose whether it is community engagement or research, they're very supportive of it. It made me realize that I chose the right school," Thao said. 
Community members expressed their appreciation because the event allowed them to learn more about their health and connect with other organizations for services.