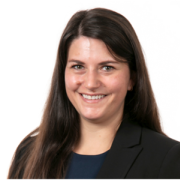 Hila Azulay, MD
HS Assistant Clinical Prof
Hila Azulay, MD, is a fellowship-trained pulmonologist specializing in pulmonary diseases, critical care medicine, and pulmonary hypertension.
Dr. Azulay began her educational career at the University of California, Santa Barbara, where she double majored in chemistry and dance to earn her Bachelor of Arts. She then moved to Israel to pursue her medical education where she attended Tel Aviv University's Sackler School of Medicine and obtained her Doctor of Medicine. Dr. Azulay then moved back to California to complete her residency in internal medicine and pulmonary medicine fellowship at Eisenhower Medical Center. She then headed to the East Coast to further her training, where she completed a critical care fellowship at Jersey Shore University Medical Center.
Dr. Azulay continues to expand her medical knowledge by participating in research and as a member of professional medical organizations. She is a member of the American College of Chest Physicians, American Thoracic Society, Society of Critical Care Medicine, and American College of Physicians.
Dr. Azulay's passion for people extends outside the clinic with her volunteer endeavors. She has been a volunteer ballet coach through CoachArt, an organization that pairs a volunteer with a child experiencing chronic and life-threatening illnesses so the children can learn a new art or athletic skill. She has also volunteered with Physicians for Human Rights, an Israeli-Palestinian non-governmental organization that provides medical diagnosis and treatment in response to basic health needs to underserved communities on the West Bank and in Gaza.
If you asked Dr. Azulay why she chose to pursue pulmonology and critical care medicine as her path in medicine, she would say she was challenged by the breadth of knowledge and skill required to both care for the critically ill as well as manage a broad range of pulmonary diseases, and she is never one to back down from a challenge.
When Dr. Azulay is not caring for patients, teaching the next generation of world-class physicians, or conducting cutting-edge research, you can find her dancing, baking, hiking, or gardening.
Dr. Azulay is fluent in Hebrew and can speak basic Spanish.